Environment´s information
Going to Almarza and to San Andrés of Soria with its (ethnographic museum) is tempting and, from there, you can go towards the West to go up to the jolly tree of Garagüeta or keep going to the North, path to the Port of Piqueras, to see horses and cows gazing. As well as ideal running the bucolic Valley of the river Razón crown by the Mountain Chain of Cebollera. Besides, due to the proximity of the capital of Soria, and after seeing the big houses of Narros and Almajano, as well as the Celt-Iberian site of Numancia in Garray, the tour by Soria is inevitable. And in Soria there is a good Romanesque and Gothic, excellent gastronomy, precious parks, paths next to the Dour and to the Mount of Valonsadero…
Cubo de la Sierra
Village which is located in a plain, several tracks and the Royal Glaze of Soria run along it. Its neighbours are mainly dedicated to the agriculture. The Strong House of San Gregorio highlight, of gothic style, built around 1461; next to it there is a church, it is also gothic and baroque: in the term there is the archaeological site of the Celt Iberian fort of Zarranzano, as well as the dolmen of San Gregorio. Its parish has Romanesque apse and the rest is from the XVII century. It keeps a good laundry and some houses with blazons.
Tours
Numancia ruins, dinosaur route, the Black Lagoon.
WHERE TO GO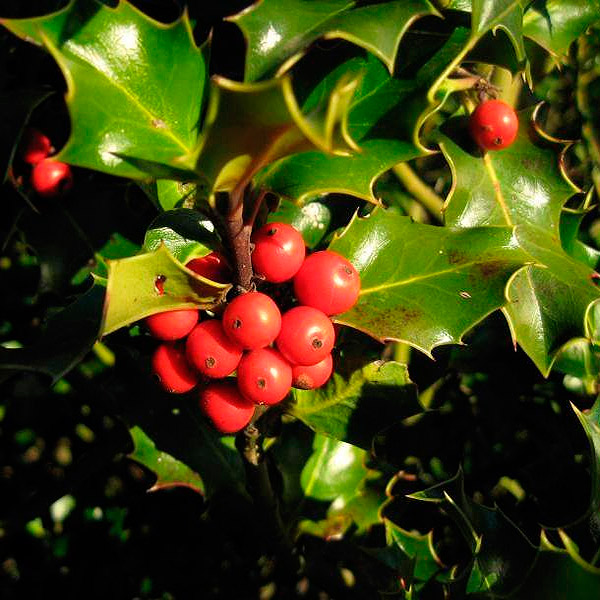 Acebal de Garagueta
Uno de los mayores acebales puros de España entre Torrearévalo y Arévalo de la Sierra, localidad esta última con su Casa del Acebo. Zona ZEPA y LIC, así como Reserva Natural. El último tramo es por c...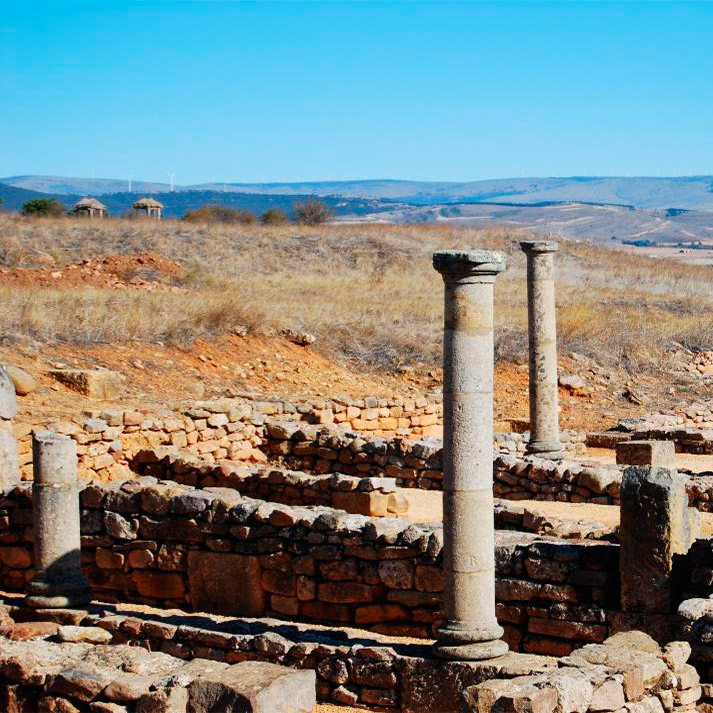 Numancia
Numancia resistió al imperio Romano en diversas guerras celtibérico-romanas hasta ser quemada por Cornelio Escipión en el 133 a.C. Se han reconstruido dos casas y hay un itinerario para recorrer las c...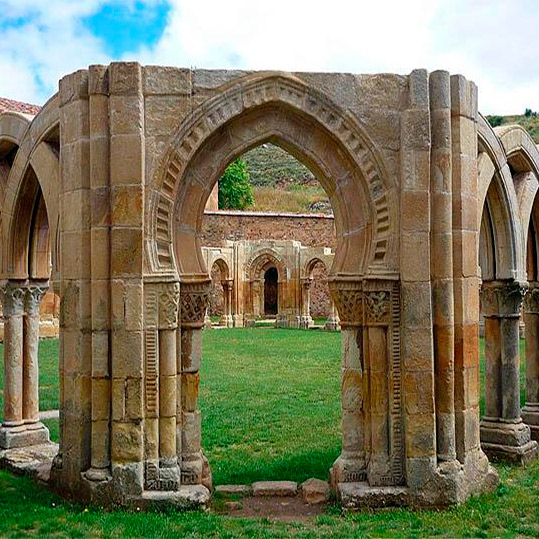 San Juan de Duero
El claustro está al aire libre, sin techo. Perteneció a un monasterio sanjuanista-hospitalario cuya iglesia está al lado en la que destacan dos templetes de sabor oriental. Los entrecruzados arcos so...
UPCOMING EVENTS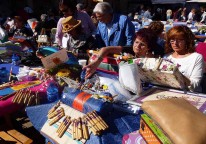 Encuentro de Encajeras de Bolillos
En Soria, del 24 al 25 de septiembre
ENCUENTRO DE ENCAJERAS DE BOLILLOS en la Plaza Mayor y EXPOSICIÓN DE ENCAJES DE BOLILLOS en el Patio de Columnas del Ayuntamiento. Horario: 24 de septiembre de 12:00 h. a 14:00 h. y de 19:00 h. a 2...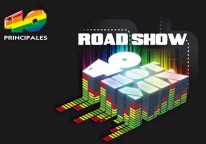 Soria Hot Mix Road Show
En Soria, 30 de septiembre
Tras el éxito de otros años, en los que la "Soria Hot Mix Road Show" nos hizo vibrar al aire libre en las fiestas Patronales de nuestra ciudad, de nuevo, la radio de los éxitos ya ha ultimado todos lo...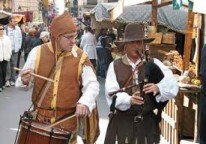 Mercado Medieval
En Soria, del 7 al 9 de octubre
El Collado y la Plaza Mayor vuelven al Medievo con un centenar de puestos artesanales y de productos agroalimentarios con recreaciones diversas de tipo medieval, incluida la cetrería.